BC Technology, LLC – Terms of Service Agreement
You must agree to the below terms of service before you can create your Butler Consulting Technology, LLC (BCT) Web Hosting account. Our shopping cart will not permit you to make any purchases unless you agree to the below terms of service.
Our terms of service (TOS) are designed to provided to our customers a clear and transparent understanding of what we expect of them while they are using our service(s). The use of BCT Technology web hosting service(s) represents your acceptance and agreement to BCT Technology web hosting's (TOS), regardless of whether you have read them or not.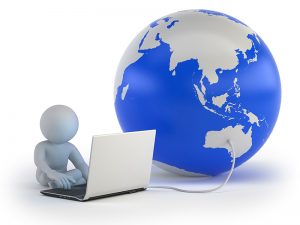 We accept your use of our service(s); therefore we do not actively monitor your accounts activity under normal conditions. Furthermore, we do not implement editorial control over the content of any Web site. This includes e-mail sending, newsgroup or other material created or available over or through the services, except for certain proprietary Web sites. However, in accordance with our (TOS), we hold full authority to remove any materials that, in our individual judgment, may be illegal, may subject us to liability or which may violate our (TOS). BCT Technology reserves the right to oblige with legal establishment and/or third parties in the examination of any suspected or alleged crime or civil wrongdoing. Violation of our (TOS) may result in the suspension or immediate termination of your BCT Technology Hosting account and/or services.
We do not routinely monitor the activity of accounts except for measurements of system exploitation, possible security or fraud risks and the preparation of billing records. However, in our efforts to promote good citizenship within the Internet society, we will respond appropriately if we become aware of improper use of our service.
If a BCT Technology Web Hosting account is used to violate our (TOS) we reserve the right to cease your service without notice. We prefer to advise customers of inapt activities and any necessary corrective action. However, blatant violations of the (TOS) will result in instantaneous termination of service. Our failure to implement this policy, for whatever reason, shall not be interpreted as a waiver of our right to do so at any time.
As a member of our hosting community, you must use your hosting account access ethically and responsibly.