BC Technology, LLC – Web Design Services
We are happy to offer our clients the most popular content management tools on the market today, WordPress and Joomla.
Why Responsive Design
If you are going to build a new website and which to attract visitors you cannot ignore the one fact, visitors will be using tablets and smartphones as well as a computers. Today the web and mobile smart phones is how they will visit the site and if this is not displayed correctly they most likely will not return.
Responsive design is a concept where you build your website once and then format it so it can adapt to any screen size that accesses it. Designers use HTML5 and CSS to build the sites and set parameters so the content will resize itself whether the user is in vertical or horizontal viewing mode, on a tablet, desktop or smartphone or even a screen as large as a television.
You can tell if a website is responsive by shrinking in your browser window. The content should resize and group into blocks.
WordPress – Blog and Web Pages
WordPress is web software you can use to create a beautiful website or blog. Although most people when thinking of WordPress think of it primarily as a blog tool this is a very nice tool to create and manage your website. Since the data is stored on a database it is sometimes mistaken for a content management system (CMS).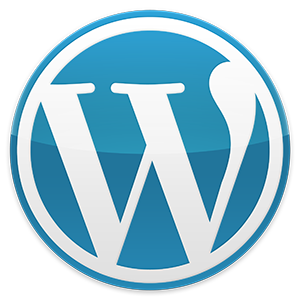 WordPress makes sharing content and attracting readers to your site a breeze. Whether pushing content to social networks, ensuring that your website is provided in the optimal format to appear at the top of search results the moment you hit publish, or providing visitors the ability to subscribe to specific content sub-feeds in their favorite feed reader (or even via e-mail), WordPress is not simply a website, but rather a content-publishing platform. With a single click, you have a powerful megaphone to broadcast your message to the world.
WordPress automatically saves your work as you type so you don't have to worry if your computer crashes or you make a mistake. Want to go back to a previous version? Not a problem. Every time you hit save, WordPress creates a snapshot that you can restore with a single click.
The internet's everywhere, so why shouldn't your workflow be? WordPress has mobile applications for Android, iOS, Blackberry, Nokia, Windows Phone 7, even WebOS. Wherever you are, control of your site is literally at your fingertips. Your phone not listed? No fret. You can even post to your site by e-mail.
Joomla – Content Management System
Joomla is an award-winning content management system (CMS), which enables you to build Web sites and powerful online applications. Many aspects, including its ease-of-use and extensibility, have made Joomla the most popular Web site software available. Best of all, Joomla is an open source solution that is freely available to everyone.
What is a Content Management System (CMS)?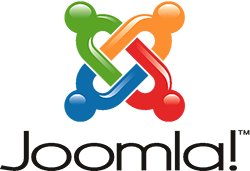 A content management system is software that keeps track of every piece of content on your Web site, much like your local public library keeps track of books and stores them. Content can be simple text, photos, music, video, documents, or just about anything you can think of. A major advantage of using a CMS is that it requires almost no technical skill or knowledge to manage. Since the CMS manages all your content, you don't have to.
How Can Joomla Help Me?
Joomla is designed to be easy to install and set up even if you're not an advanced user. Our web hosting services offer a single-click install via "Fantastico", getting your new site up and running in just a few minutes.
Since Joomla is so easy to use, as a Web designer or developer, you can quickly build sites for your clients. Then, with a minimal amount of instruction, you can empower your clients to easily manage their own sites themselves.
If your clients need specialized functionality, Joomla is highly extensible and thousands of extensions (most for free under the GPL license ) are available in the Joomla Extensions Directory.
Website demo Video
We have a few videos to display some of our clients websites. All of our WordPress and Joomla sites are protected by Brute-Force protection software preventing unwanted visitors from attacking your site.
Web Hosting Service
Looking for affordable web hosting without loosing the bells and whistles? Then look no further. We offering several hosting plans to fit your needs. If you just need a start-up hosting account, our plan is as low as $8.33 per month to get your site on the web. Take a look at the web hosting packages and order yours today.

ROBERT HORTON
DA MOODY POET
Two Thumbs Up:
Mr. Butler was timely, accessible and patient. I am super satisfied with his work and his professionalism. Couldn't ask for better service. Recommend him highly!

Lamont R. Bailey, Esq.
BAILEY & BAILEY, LLC

BC Technology, LLC is one of the best IT firms:
"BC Technology is one of the best IT firms that I have ever dealt with. I believe it is because of the personal touch and care they have for their client's business/mission which sets it apart. Their customer service, responsiveness and knowledge are superb. I have been a customer for over seven years and have referred four firms/organizations to them all of whom are equally satisfied with their services."