BC Technology, LLC – Linux Web Servers
Butler Consulting Technology LLC (BCT) has their servers housed on a datacenter. Their hosting infrastructure encompasses a large area and meets the needs of all hosting customers well. The Datacenter is found in Los Angeles and benefits from the excellent connections that are available in the area.
The datacenter is one that is highly advanced in terms of technology and security. As a result, BCT is able to provide reliable, fast and secure hosting solutions. The datacenter is designed to protect the servers and other hosting equipment from a variety of potential hazards. Servers will be found on floors that are raised to provide further protection. The cooling system is top notch and is used to ensure the proper temperature is maintained at all times.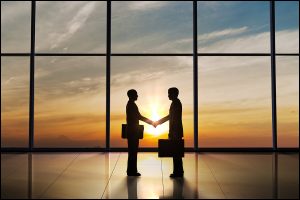 The datacenter has smoke detectors numbering more than 500. In the event that there is ever a fire, it will be detected quickly. There is also a sprinkler system protecting the datacenter.
There are measures in place to provide continuous power if the main power source would go out at any time. There are large and powerful backup generators for instance. Redundant connections are also available. The facility utilizes ten different backbone providers in an effort to always provide continuous services to their hosting clients.
The datacenter is also physically secure. In fact, only those with badges can enter due to the badge entry system. There are people on staff 24/7 ensuring safety of the datacenter and servers.
There are staff members on site 24/7. They are able to carefully monitor the servers and hosting infrastructure. BCT provides reliable hosting solutions and they do not have many problems. However, in the hosting industry things do at times go wrong no matter how prepared the host. When this does happen, they have skilled staff members available immediately to solve those problems.
BCT customers benefit from an advanced, state-of-the-art datacenter. They use a well developed hosting infrastructure in order to provide fast, powerful, reliable and secure hosting solutions.
Web Hosting Service
Looking for affordable web hosting without losing the bells and whistles? Then look no further. We offering several hosting plans to fit your needs. If you just need a start-up hosting account, our plan is as low as $8.33 per month to get your site on the web. Take a look at the web hosting packages and order yours today.